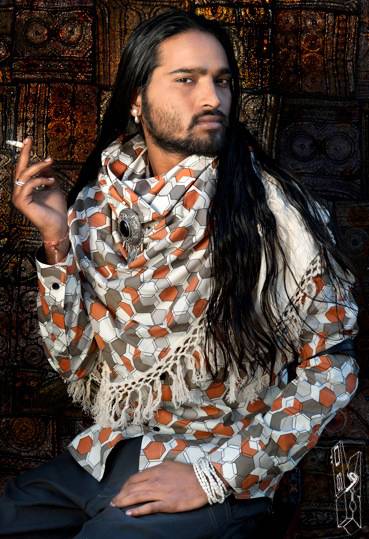 Despite its classic appearance, this series of portraits in chiaroscuro turns Indian tradition codes upside down and challenges the rules of fashion photography.
For both menswear brand Baïsap and Sö-Foto, the creative project flourishes in human encounters.
When Sö-Foto directs a subject, its camera goes to meet his personality. In the same movement, the creations of Baïsap were imbued with the wanderings and meetings of their creators.
To present their new collection, Safari, they chose to ask the Indians, complicit in their daily lives, to pose. And in this game of meetings and exchanges, a new reality emerges. Western dress blends with traditional accessories in a purely aesthetic logic, but each character impose himself for what he is.
Two brothers, a father and his son, a mixed couple and, most of all, Indians of all castes, untouchables or Rajput warriors, come together for a shot around the same creative project.
On arrival, a series of hybrid portraits,where illusion reflects the existence of a new artistic and human reality.